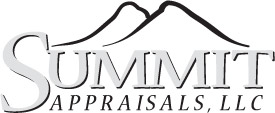 Voice • (970) 214-2377
Fax • (800) 827-1922
Welcome To Summit Appraisals, LLC, An Industry Leader Of Certified Residential And Equipment Appraisals In Northern Colorado And Along The Colorado Front Range
You can rely with confidence on the professionals at Summit Appraisals, LLC based on our knowledge, experience, and certifications. That's why we are called upon by banks, major lending institutions, attorneys, CPA's and business owners who require a Certified USPAP compliant equipment value or home value.
Residential and Investment Residential Service Area:
Larimer County

Weld County

Boulder County
Backed by over 14 years of experience in Northern Colorado, we're perfectly aligned to exceed your expectations to prepare and handle a variety of valuation types.
Keep in mind that Summit Appraisals works with a vast network of appraisal and brokerage companies worldwide that will help you assess the value of, buy or sell nearly anything.
In addition to mortgage appraisals,
our services are also available for:

Machinery & Equipment Appraisal
Machinery & Equipment Brokerage
Tax Assessments (reducing your property taxes)
Removing PMI (Private Mortgage Insurance)
Setting a home's sales price
Legal matters such as divorce settlements (divorce appraisal)
Estate planning
Employee relocations
REO (Lender Owned) Assessments
Do You Know What Your Equipment Is REALLY Worth?
Discover Why You Need To Know And How You Can Find Out What Your Machinery And Equipment Is REALLY Worth...
Why Trust The Value Of Your Machinery And Equipment To Just Anyone?
You shouldn't trust just anyone with determining a value for your machinery and equipment. Why? Determining a value for machinery and equipment should be done by a certified professional. A company that has proven professionalism, experience, and most importantly, a certification. You also should make sure that the appraisal company you work with is qualified and delivers a USPAP compliant Certified Machinery & Equipment Appraisal. That way, you are assured that you are working with an industry leader who is a respected provider, widely accepted and sought after by other professionals.
Summit Appraisals, LLC is known as a respected industry leader when it comes to residential and machinery and equipment appraisals. Backed by experience and certification, our certified appraisals are prepared with integrity, honesty and dedication to the appraisal process. We are advocates only of the appraisal, not of any person or entity. Therefore, you can expect to receive a Certified Report that is qualified, defensible, irrefutable and will withstand scrutiny.
Are You Sure You Don't Need A Certified Machinery & Equipment Appraisal?
(Hint...You've Probably Needed One But Didn't Know It!)
There are no less than 20 typical reasons a business owner, CPA, attorney, insurance underwriter, lenders, leasing agents, business brokers, farm credit managers and others absolutely require the professional expertise of an independent third party Certified Machinery and Equipment Appraisal prepared by only a Certified Machinery and Equipment Appraiser (CMEA).
20 Reasons For A Certified Machinery & Equipment Appraisal
Buy / Sell Agreements

Converting From C To S-Corp

Loans / Financing

Leases

Insurable Value

Tax Purposes

Foreclosures

Estate Planning

Bankruptcy / Insolvency

Divorce Settlements

Mergers & Acquisitions

Litigation Support

Trust Planning

Sarbanes Oxley

Partnership Dissolution

Gift Estate Planning

1031 Exchanges

Retirement Planning

FASB 141 & 142

GASB 34
Business Owners need an Appraisal for insurable value, selling, financing, expansion, and strategic growth.

CPAs need a Certified Appraisal because the IRS requires a Certified Appraisal by a Certified Appraiser! A Certified Appraisal is also needed when helping their clients convert from a C to S Corporation, Estate and Gift Planning, Trusts, Sarbanes-Oxley, and FASB 141/142.

Bankers and Lenders need an Appraisal in support of loan and lease decisions to substantiate and collateralize a loan. Especially the Small Business Administration's new SOP's that require a "qualified" equipment appraisal.

Attorneys need an Appraisal to substantiate accurate and realistic values that withstand IRS and Court scrutiny.

A Certified Machinery & Equipment Appraisal May Be The Solution To Your Biggest Financial Dilemma...

Put Your Equipment Value To Work For You!

For more information on Machinery & Equipment Appraisal, click on the tab at the top of this home page.

Thanks for taking time to visit Summit Appraisals, LLC. Our investment in technology means faster turn times for you and lower costs for everybody. We take pride in providing personalized customer service whether we're on the phone, sending e-mail or communicating through this website which you can use 24/7 for placing orders or checking status on existing orders. If you have any questions, don't hesitate to contact us.
There was a problem returning the RSS feed.